Camping between Zugspitze & Karwendel – Camping Tennsee
A stone's throw from the campsite – the Zugspitze
The Zugspitze is 2962 m above sea level. NHN the highest mountain peak in the Federal Republic of Germany and the Wetterstein Mountains in the Eastern Alps. The Zugspitze massif is located southwest of Garmisch-Partenkirchen and can be easily reached by car from our campsite in half an hour. Alternatively, you can use the traditional Zugspitzbahn from Garmisch Partenkirchen.
With us at the Tennsee campsite near the Zugspitze you can relax and unwind. In healthy air and intact environment you can enjoy an unforgettable panoramic view of majestic mountain peaks. Our caravan park is spacious, partly also terrace-shaped and is framed by water and the typical humpback meadows with their incomparable alpine flora. You will feel completely at home at Tennsee, because in addition to the wonderful landscape that surrounds the square, we offer you a whole host of amenities that will turn your caravan or motorhome into a five-star hotel!
The Zugspitzbahn – only 13 km from the campsite!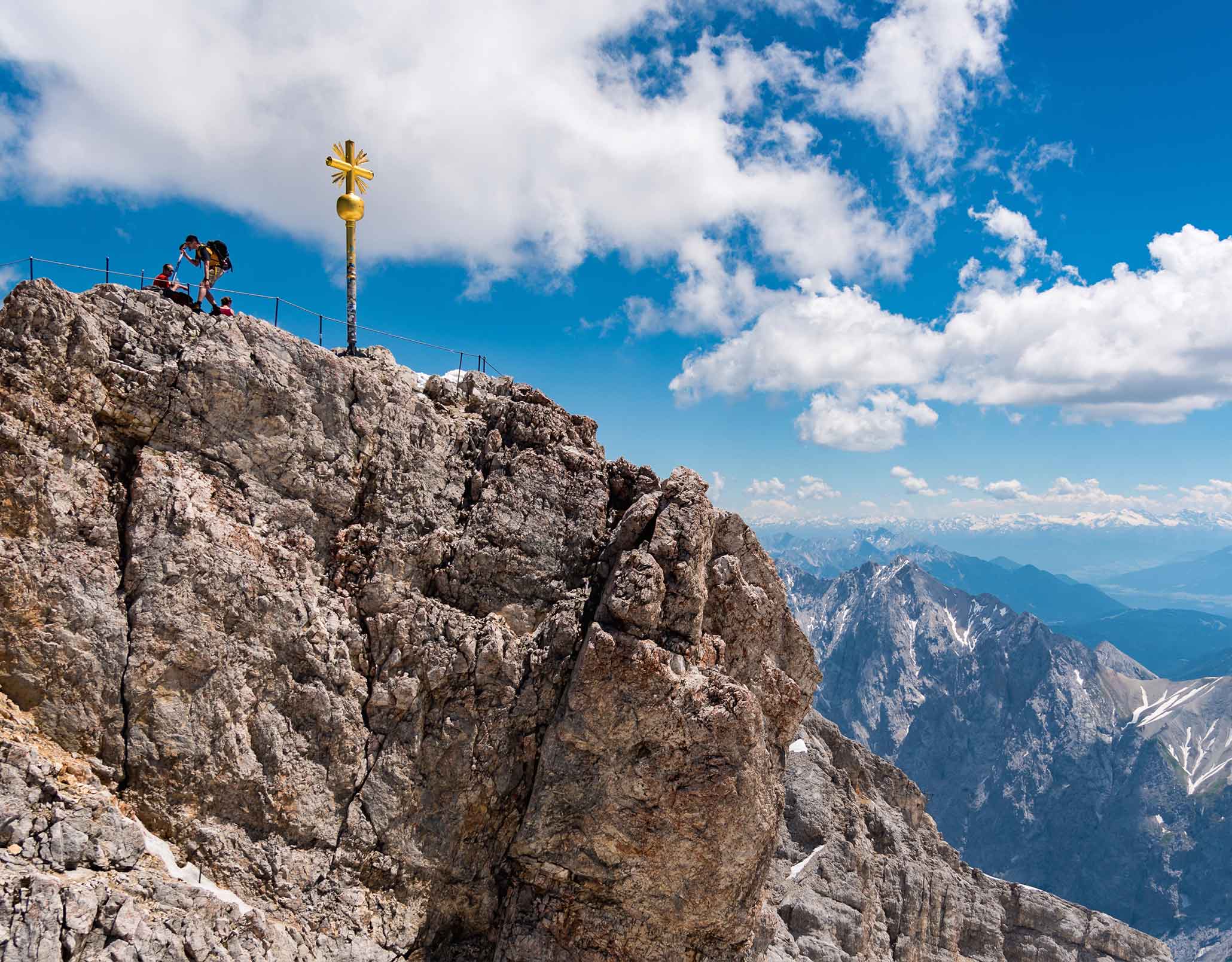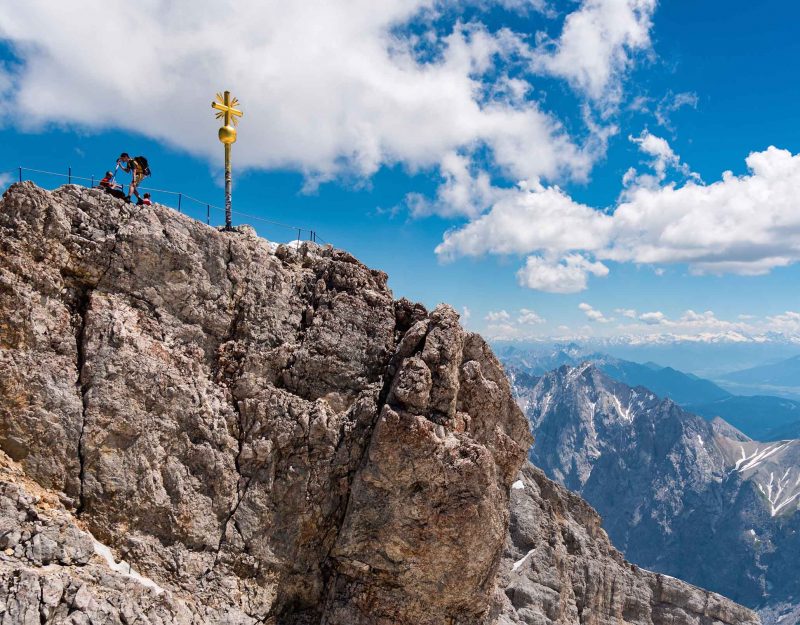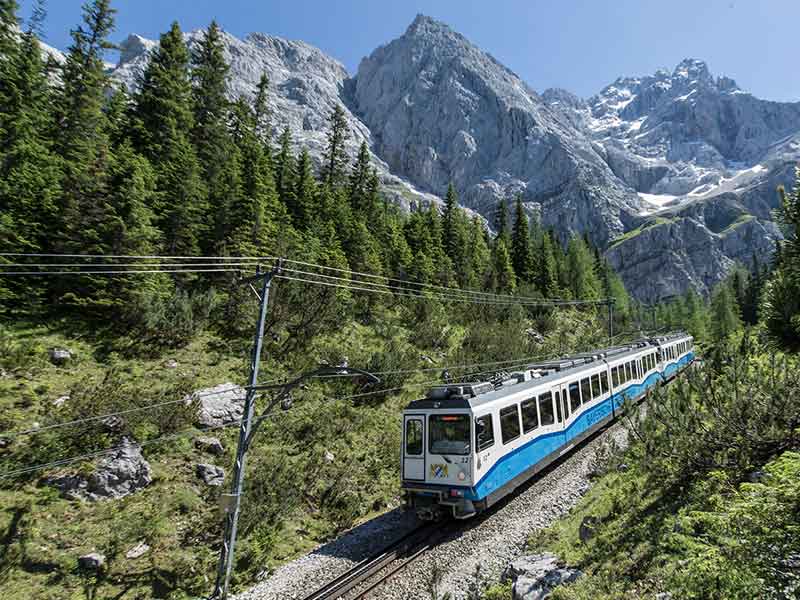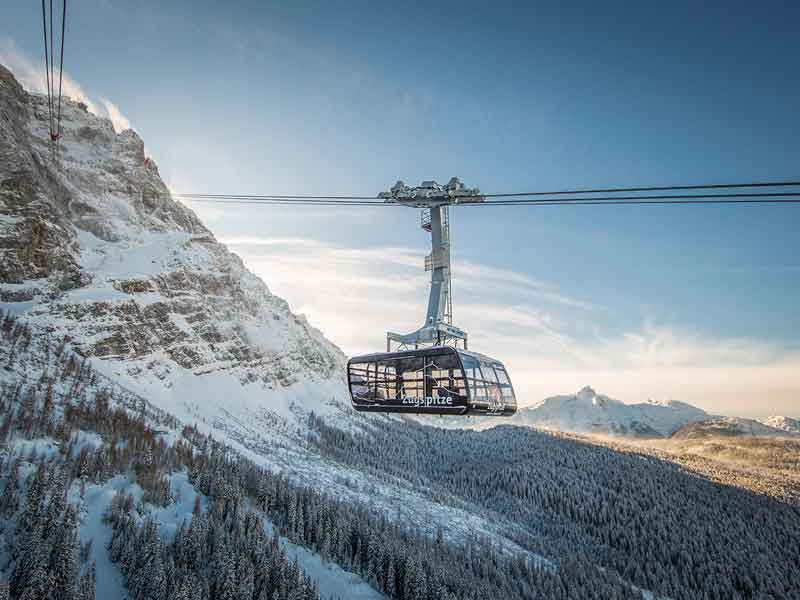 If you prefer the old Zugspitzbahn to the faster cable car from Eibsee, you can take the traditional cogwheel train from Garmisch-Partenkirchen or Eibsee to the Zugspitze. From the summit station or the Munich House you can enjoy a unique view of the Alps and the Alpine foothills. From here you can either take the Gatterl to Ehrwald (approx. 6 hours) or the Reintal to Garmisch-P. (approx. 8 hours) hike or take the climbing descent to Höllental (approx. 8 hours), which is only recommended for experienced people with the appropriate equipment! From November to May you can of course also ski on the highest mountain in Germany, mostly with guaranteed snow!