Welcome to our motorhome park …
Providing you with the latest technology, a relaxing atmosphere and breathtaking views of the Karwendel and Wetterstein mountains. And all that for one low all-inclusive price allowing you full use of all our facilities including tank supply/disposal. Electricity is charged either on a flat-rate basis or per usage. Your location outside of the campground gates means you can be on the go even when we're closed.
R Motorhome disposal site/fresh water
D Main building: Reception, first aid facility, front desk, management, information, youth centre, restaurant, telephone, apartments, internet connection
E Central wash block: Family bathing cubicles (rental), bathrooms, private cubicles and shower stalls (womens/mens), baby bath, disabled-access bath, laundry room, dishwashing area, dog bath, chemical toilet disposal, winter utility room with clothes dryer, ski safes, work bench
F Convenience store, first aid facility
G Car wash area
For tent campers: Be sure to bring sturdy pegs for gravelly soil.
Pitches (65sqm) with utility hook-up posts for electricity, TV,  Sewage and water supply (summer).
Motorhome park – All 37 sites feature utility posts with …
power supply (16 amps)
TV connection (satellite and cable)
freshwater/wastewater connection
telephone, LAN and WLAN
7 sites have a gas connection
size: 10 to 12 m long, 6 to 6.5 m wide
each site has its own private grass area
5 m wide lanes for easy parking and manoeuvring
2 frost-resistant wells for water supply during frosts
winterised Hygienia supply/disposal station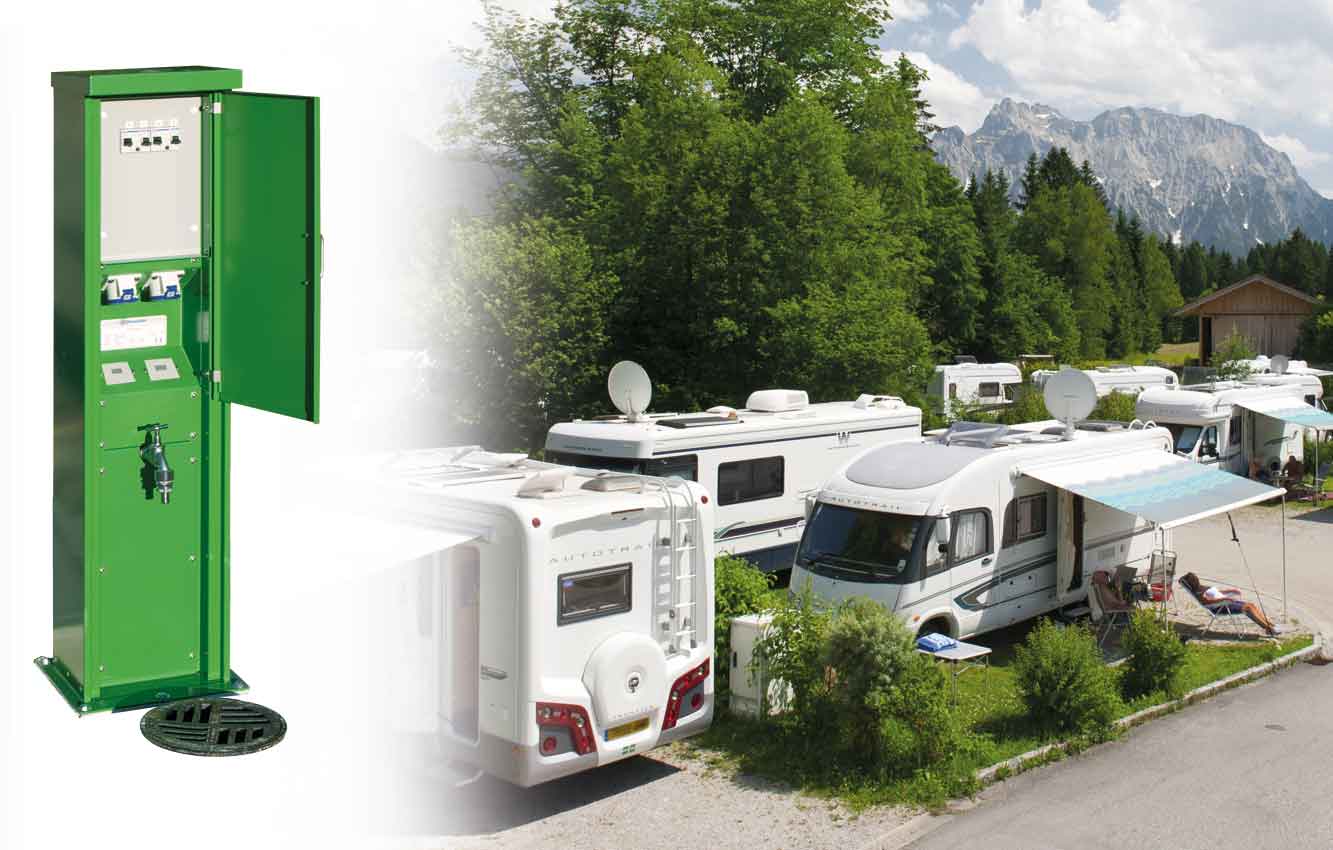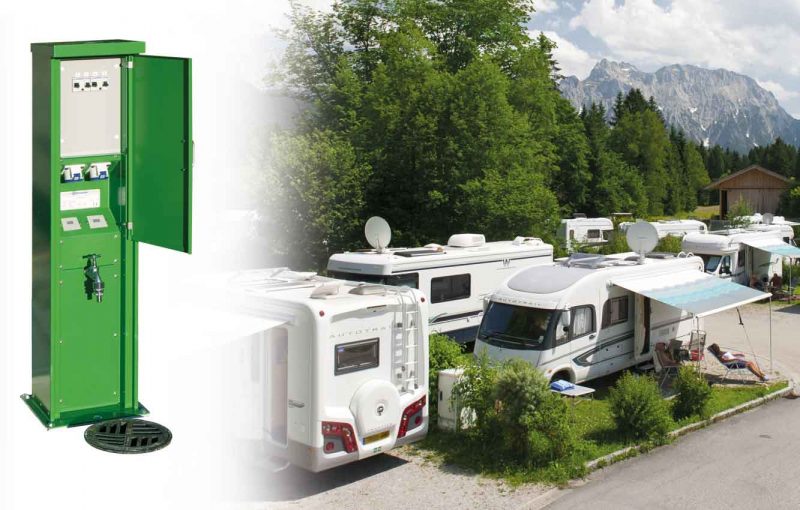 The "Tennsee" is a natural biotope
Just to prevent any misunderstandings – the "Tennsee" is a natural biotope which will occasionally dry out depending on weather and precipitation.
Even so, there are a number of magnificent mountain lakes ideal for swimming in the immediate vicinity. The B2 Garmisch-Partenkirchen-Mittenwald motorway is located approximately one-half km to the west. Close enough for convenience, even in winter, and yet far enough away for genuine peace and quiet! Please allow us to introduce you to our facilities within this website; you can rest assured that your high expectations will be fulfilled.