Restaurant "at Mini" directly at the Tennsee campsite near Garmisch-Partenkirchen
Eating and drinking keeps body and soul together, we say in Bavaria. That is why the gastronomy in the Alpen-Caravanpark Tennsee is very important. In the restaurant "beim Mini" you will be served Bavarian specialities and international dishes. The large dining room and the two fireside lounges surround you with genuine old Bavarian comfort. You can enjoy coffee and cake here or on the spacious sun terrace. At the latest now you will notice that the head of the house is a master confectioner! Our grill station with small "beer tent" is recommended for quick, hearty dishes.


Our place is closed from November 6st to December 15th,  inclusive. The restaurant closes at the end of the season on October 29 and is expected to reopen on December 18. Closed on Tuesdays except July and August.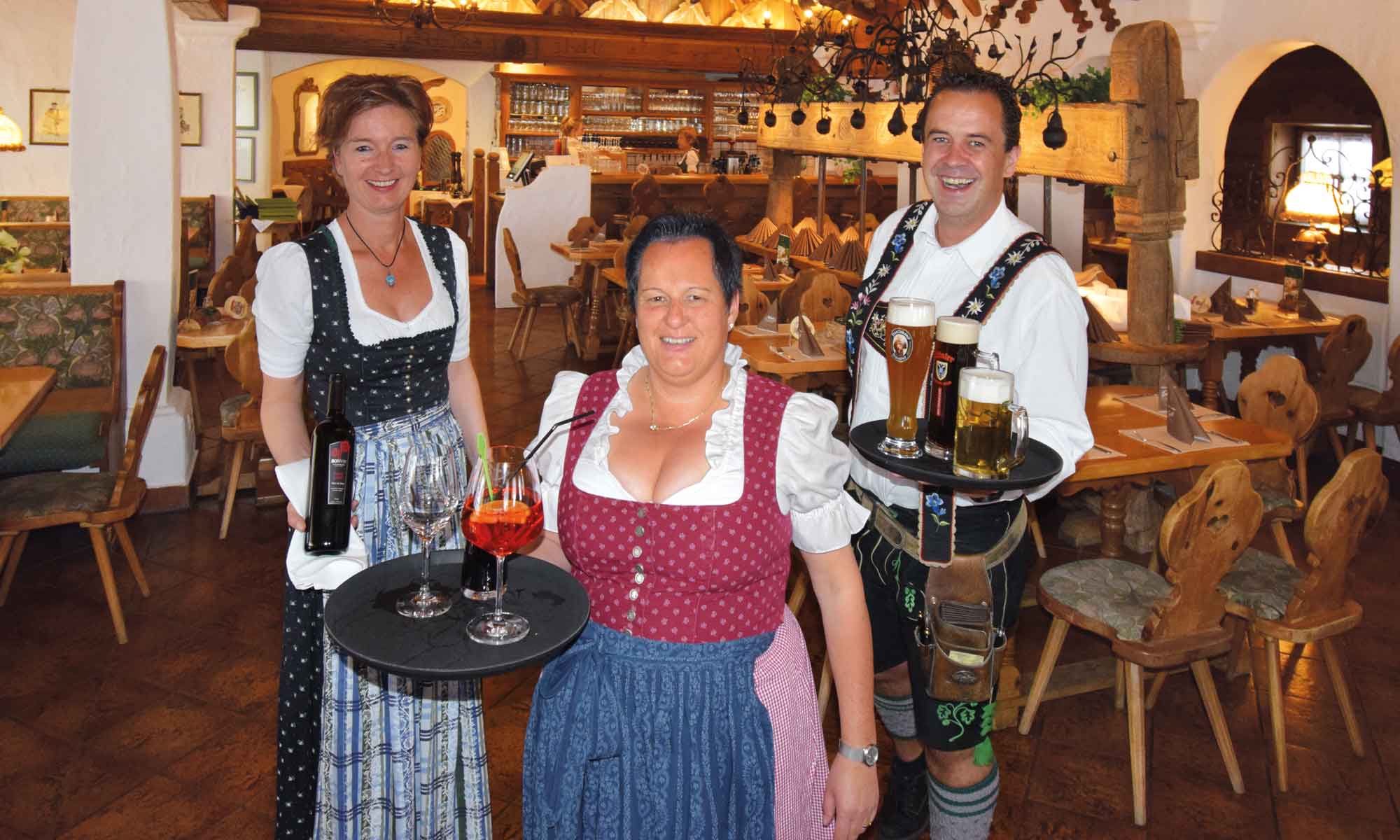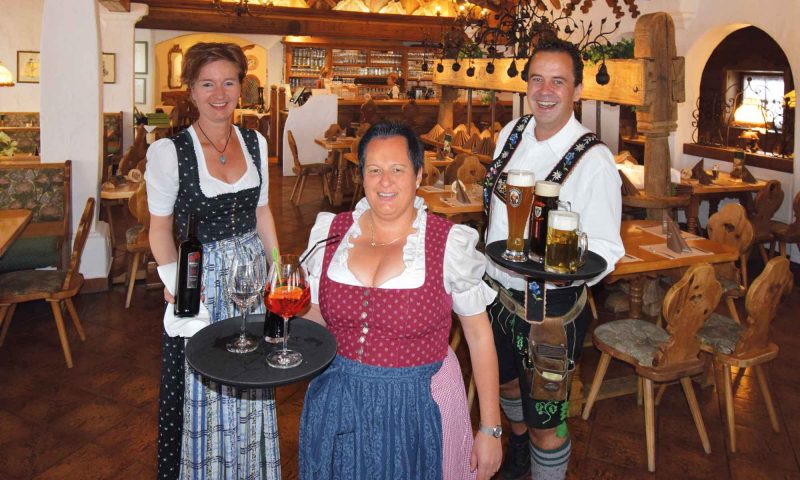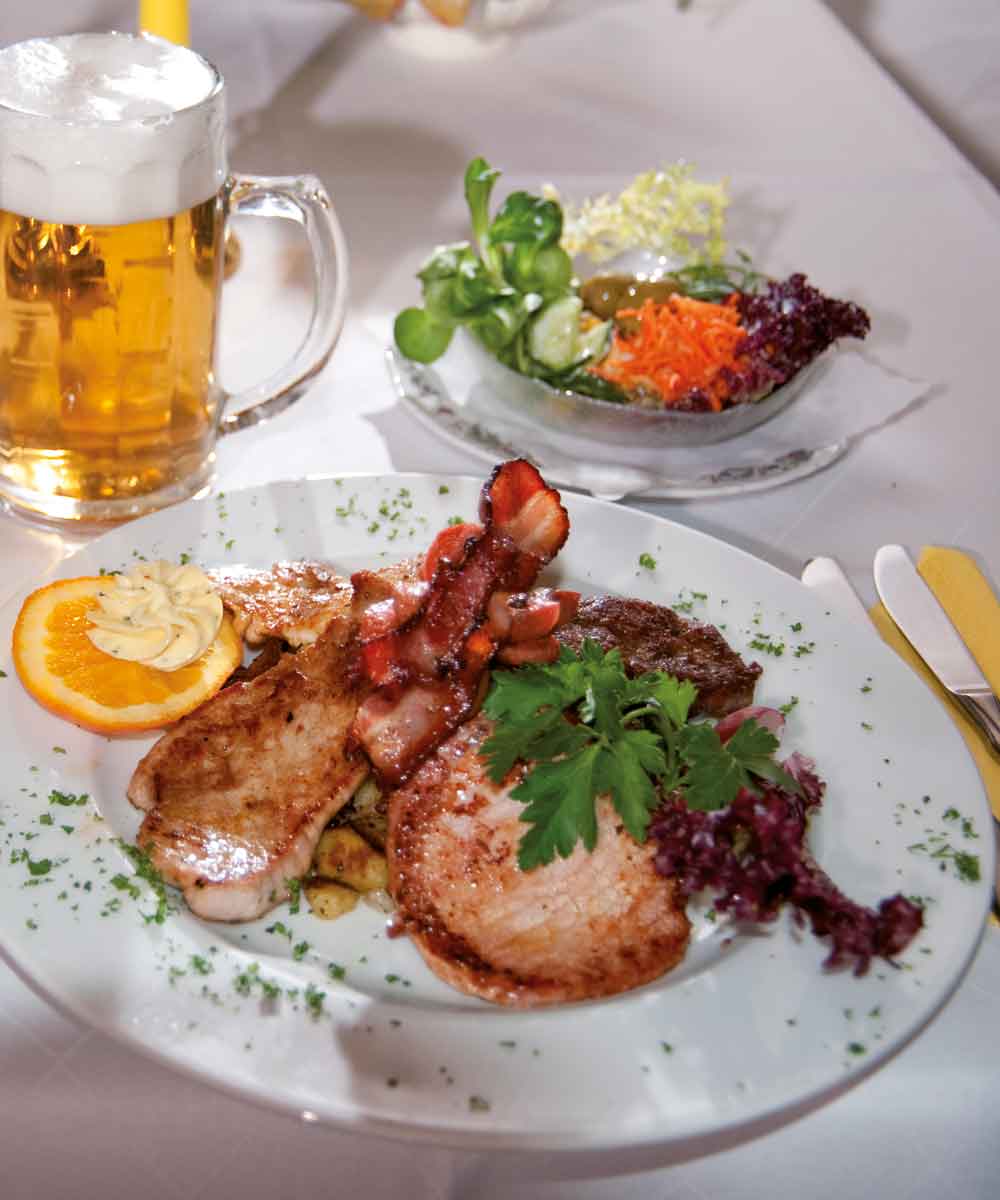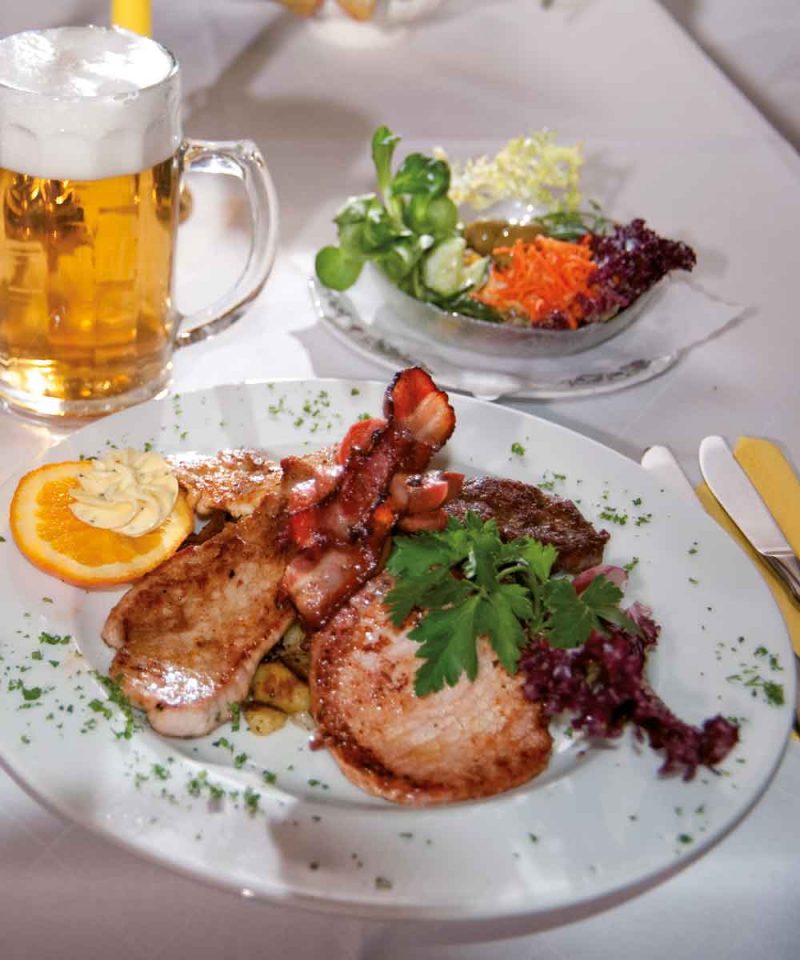 Some of our restaurant's culinary highlights throughout the year
At Christmas our chefs enchant you with a traditional Bavarian goose, the popular dish "blue carp" as well as many regional and international specialties. Our chefs will spoil you with our New Year's Eve buffet including compositions of hors d'oeuvres, delicacies from the hot and cold buffet with caviar, lobster, oysters, salmon, pike, game and poultry specialties, cheeses and many local and exotic fruits. In addition, many desserts, ice creams, petits fours, mousses and selected specialties of the master confectioner Zick such as the Baumkuchen and chocolate creations are served. During the Easter Holidays various fish specialities from the river, lake and sea are on the menu. On the two Easter holidays we invite you to our feast day menu. The junior chef will lead you through an interesting wine selection and will give you the opportunity to taste.
In the summer time you can enjoy the beer garden with its delicious specialties from the grill and from the pan. Roast pork, chicken, steaks, sausages or a hearty snack with our freshly drawn Bavarian beer – this is heaven on earth. August is mushroom season at the Tennsee. From mid-September to mid-October we serve fine game specialities from the mountain forests of the surrounding area.
Our dessert menu offers many highlights made by our master confectioner. Granny's berry pot, apricot dumplings, panna cotta with mandarin slices, ice bomb "Black Forest", crème brulée, crêpes suzettes, the Tennsee-Liebestraum, Kaiserschmarrn and apple strudel. We will be happy to spoil you!